Positive Disruptors: Navigating uncertainty and accelerated transformation in Higher Education
📅 Thur, 22/09/2022 · 14:00 (BST)
🕓 Duration: 35 mins
What does a successful university look like today? As the sector begins to settle after two years of accelerated transformation, Higher Education providers around the world are under pressure to keep up with the changing needs of students and improve the quality of their teaching and learning.
The current climate offers many opportunities for universities to experiment with new and exciting approaches to education, and widen their appeal to new demographics, but the question remains: How can senior leaders ensure that they are making the right choices to keep their institutions adaptable, resilient and insulated against future change?
In this episode of Think Ahead TV, we'll be talking about the importance of EdTech and internationalisation in Higher Education. We're excited to welcome the University of Nottingham, Ningbo, the Department of International Trade, and Phoenix Software Solutions as we explore the role of positive disruption in driving success.

Agenda
We're kicking off with an interview with Dr Cohen Tan, who joins us to discuss how his institution has driven global collaboration, strengthened digital infrastructure and invested in student engagement in order to fortify against uncertainties.

Our case study section is presented by Phoenix Software, who join us to showcase how they support Education institutes with their Sustainability strategy and implement solutions to give organisations a competitive advantage, meet their Sustainability objectives and start delivering real change with their Education focused Sustainability assessments and services.

We'll end with Dr Suzanna Tomassi, who joins Max in the Think Ahead TV studio to discuss global trends in digital transformation, the importance of EdTech and internationalisation, and what makes a university successful.

Discussion points
Global trends in digital transformation
Evolving needs of students and industry
Evidencing value and quality of learning
Embracing an international reach and branching into new markets
Digital infrastructure as a central factor in a successful business model
Managing student engagement on remote campuses
Protecting your institution from uncertainty

Presenter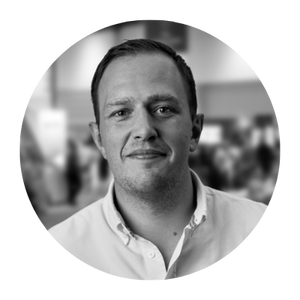 Max Oliver
Event Director
Ahead by Bett