05 May 2022
Looking back: The launch of Ahead by Bett

Ahead by Bett was launched in March as a brand-new opportunity within the Bett events portfolio for Higher Education visitors to learn, network and trade together with their peers, over 100 speakers and the world's leading EdTechs.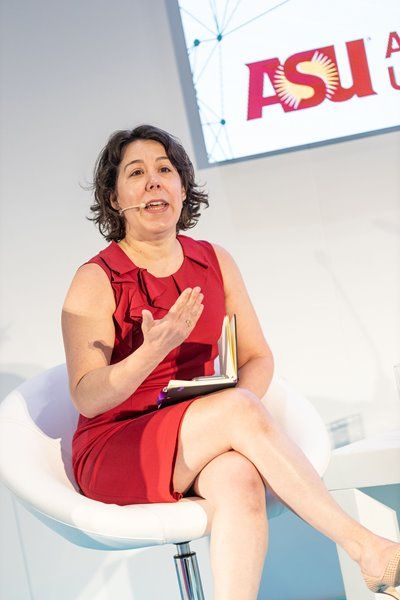 Our launch at Bett 2022 welcomed over 2,300 visitors to Ahead by Bett from a variety of backgrounds, including representatives from Higher Education, Further Education, Government and EdTechs. With a third of our total audience joining us from overseas, and 50% of our attendees have never visited Bett before, we were delighted to celebrate the Higher Education community reuniting after two long and difficult years of virtual teaching and online networking.
Since the beginning of the pandemic, institutions around the world have worked at a great pace to adapt to hybrid learning, tackle accelerated digital transformation and business model disruption and provide both staff and students with a strong sense of community and leadership. With some sense of normality beginning to return to our daily lives, we were thrilled to provide a platform for the Higher Education community to congregate and tackle the plethora of business and pedagogical challenges faced by university senior leadership, heads of faculty, technology leads and educators.

During our research into the sector, we discovered that the Higher Education community had some key priorities to explore at the show following an intensely transformative period. For example, some recurring themes from our calls included topics such as sustainability and suitability across institution infrastructure; harnessing effective student recruitment; managing and analysing student data; ensuring students are engaged, self-directed learners in both physical and digital spaces, and; managing increased workload in blended learning structures. It was our task to condense this wealth of insights from the Higher Education community into a coherent content programme to capture the 'now' of EdTech in HE.
Our show was intimate and highly targeted, designed specifically to encourage peer discussion and knowledge exchange – all designed to respond to and expand on the above. We've broken down the core content spaces within our 2022 show below:
The Auditorium
The Auditorium at Ahead by Bett 2022 was the site for academics, innovators and industry leaders in Higher Education to discuss the future of the sector. Across 23 sessions over 3 days, visitors explored topics such as the business of higher education, largescale transformation and new pedagogies for an evolving student experience.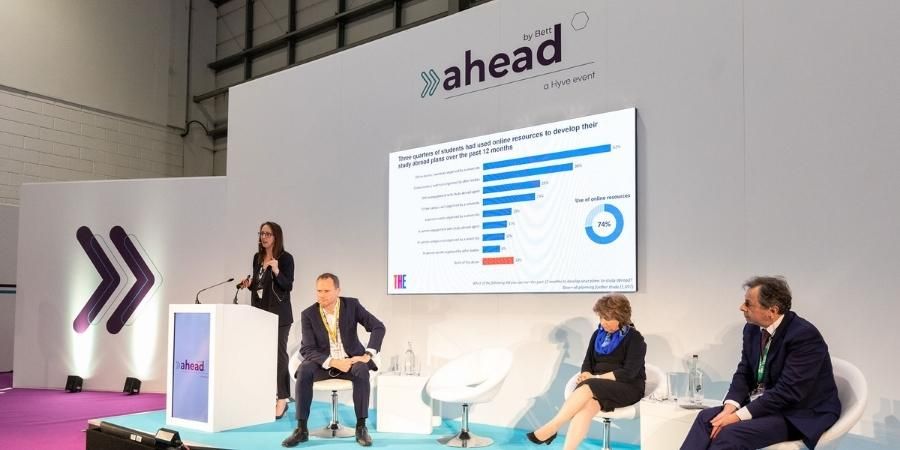 Highlight sessions included:
A welcome address on the future of Higher Education from Prof Sir Steve Smith, UK Government International Education Champion

A panel discussion in collaboration with UCISA on cybersecurity, risk assessment and protecting your institution in the information age

A keynote presentation from Matthew Syed on mindset and leadership in Higher Education

A panel discussion with Educate Ventures and ASU on using Artificial Intelligence to see the bigger picture in student data

A keynote address from Prof Liz Bacon (Abertay University) on developing a truly diverse and inclusive workforce for 4IR

A panel discussion exploring EdTech disruption in student recruitment 4.0 with Times Higher Education
The Sandbox
The Sandbox at Ahead by Bett 2022 provided EdTechs and universities with a chance to showcase their solutions to common challenges faced by Higher Education through in-depth case studies and workshops. Across 21 sessions over 3 days, we welcomed a variety of experts and innovators to the stage to discuss their latest innovations when dealing with student engagement, sustainable digital transformation and workload management.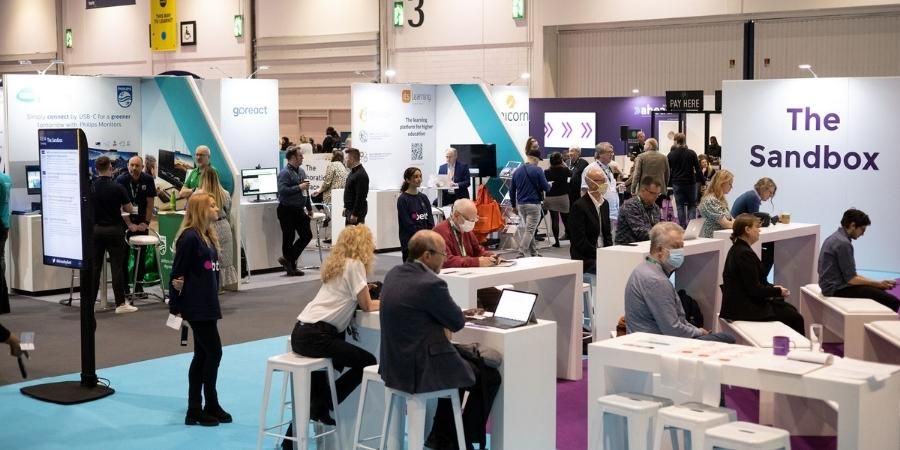 Highlight sessions included:
A workshop exploring learning design with Diana Laurillard

A case study on Teesside University's journey in developing digital literacy and driving education 4.0

A case study on the rise of microlearning and gamification with MobieTrain

A case study on Adaptive Comparative Judgement (ACJ) as a Primer for Student Learning with Purdue University

A workshop on reimagining Higher Education in a post-COVID Classroom with Microsoft

A case study on educating for sustainability across your institution from the University of Gloucestershire
The Collaboration Space
Our Collaboration Space offered a chance for visitors to take part in curated networking sessions and in-depth roundtable discussions. We held 7 60-minute roundtable sessions across 3 days, each led by an established expert from within the industry. Keep your eyes peeled for our roundtable reports, which we'll be releasing on over the next few months.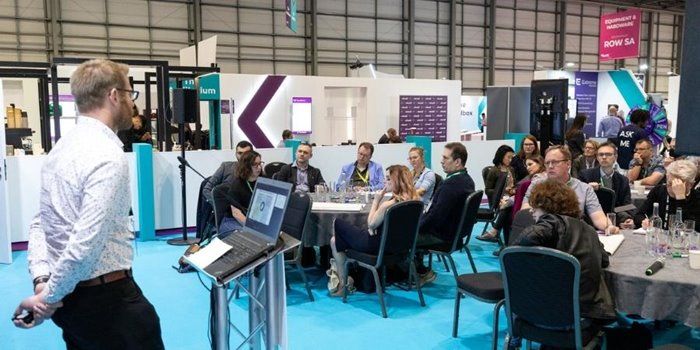 Highlight sessions included:
A discussion on developing a culture of innovation in your university with AWS

Exploring how collaboration between academic research and IT teams strengthens projects with Phoenix Software

A discussion on utilising AI to improve efficiencies and efficacy in Higher Education with Jisc's National Centre for AI in Tertiary Education

A deep dive into providing high-quality education across borders with UUK

Reviewing ethical approaches to digital leadership with ALT

A discussion on treating strategic tech sourcing as a specialism in the digital age with UCISA
We'll be returning to the ExCeL on 29-31 March 2023 to continue the conversation, but in the meantime watch out for new offerings from Ahead by Bett including our new Think Ahead Hub, in which we will share interviews, news and insights and revisit live sessions from our 2022 event. We look forward to continuing to provide a platform for the Higher Education community to explore the future of the sector.
Subscribe to our Think Ahead Newsletter below to keep up to date with the latest news and insights from Ahead by Bett.