31 Aug 2022
5 strategies for successful student support

Winners of the Outstanding Support for Students THE award, Taylor's University in Malaysia, break down their approach to building a supportive community on campus.
Taylor's Hostel Management, the on-campus accommodation for Taylor's University students in Malaysia, was crowned winner in the Outstanding Support for Students category in the Times Higher Education Awards Asia 2022, defeating 9 other prestigious universities in Asia.
Lew Pik-Svonn, the manager responsible for designing and implementing these programs, shares five guiding principles used by Taylor's Hostel Management for engaging students and building a supportive community and illustrates how it is applied at the hostel.
#1: Establish a holistic and balanced well-being framework
A student's well-being is critical to academic improvement, mental health and responsible lifestyle choices, but what exactly does it consist of? With over 7 well-being types to choose from, educators should focus on aspects that are most important and relevant. Taylor's Hostel addresses the four most critical aspects of well-being: social, physical, emotional and intellectual. Having clear well-being objectives makes it easier to design and monitor programmes to ensure that students receive the comprehensive support they require.
Case study
In designing our programmes, we pay careful attention that every one of our programmes is not just fun and engaging but purposefully falls into one or more well-being categories. Game nights are a terrific mood booster that build social connections and improve the quality of their relationships.
Juggling classes, assignments and a social life, students tend to get stressed and resort to fast and easy food. Healthy cooking classes address the stressful environment of Higher Education and promote eating habits to live a long and rewarding life. They stimulate students mentally while improving their eating habits

Photo 1: Game night
Photo 2: Nature Education Programme
#2: Students as valuable consultants
At Taylor's Hostel, student consultations are often the first steps taken before embarking on any programme design. Students are eager and honest resources that can tell you what they like and don't like, trends they are following (and not following!) and understand problems from a genuine perspective. However, generational divide sometimes makes programme designers drown out suggestions that are actually relevant and interesting, so treat students as valuable design consultants and take their suggestions seriously. Students who don't relate to a programme are unlikely to be captivated by it.
There are many creative ways to gain valuable insight. Here, consultations are conducted through online and offline surveys, interactive notice boards, focus group discussions and student representatives.
Case study
We wanted to establish resident-run clubs that were active and autonomous but did not know what motivated or appealed to students. Through our student consultations, we discovered the types of clubs they would join, their ideal leadership structure, commitment levels, incentive types, rules and more. As a result, 8 clubs were formed and over a third of the hostel population is an active club member.

Photo: Interactive survey to gauge students' activity interest
#3: Tap into local skills and knowledge
Designing and running a programme can be a daunting experience. Who can do it? How much is it to engage them? Very often the expertise needed can be found within the doors of your institution. Students taking different types of academic courses from culinary to engineering, and hobbyists whose interests can range from gardening to video gaming, hold an immense wealth of local knowledge and expertise. Looking inward also lets students apply knowledge they have learned in a real life setting by giving them the opportunity to lead programmes and share their interests. This in turn can provide opportunities to those looking for some extra income and job experience.
Depending on what you are planning to organise (after taking into consideration points 1 and 2 hopefully!), make an open call for skills that you require. You can also consult lecturers and heads of schools to recommend students to run parts of or all of a programme.
Case study
Our series of cooking classes, which included a Microwave Cooking Class, was designed and facilitated by Year 2 Bachelor of Culinary Management students. Student trainers were presented with a token of appreciation in the form of payment and a certificate.
For Mental Health Day, we created a day and night community advice board for hostel residents to support their fellow students in resolving personal difficulties. It gave an opportunity for fellow residents to crowdsource ideas, opinions and advice via community notice boards.

Photo 1: Day & night mental health community board
Photo 2: Cooking class
#4: Evaluate programmes frequently and purposefully
Every programme run is a great source of information for the next, but a conscientious effort must be made to identify ways to gauge programme performance and systematically collect feedback after. This can be done qualitatively or quantitatively. At Taylor's Hostel, we use a range of methods to gather information about the success of our programmes such as a star system, scale system, net promoter score (NPS) system, emotion ratings and detailed feedback forms and this is done several times throughout the different stages of the programmes to get feedback from both programme designers and participants. We also conduct post-mortems together with students to reflect on the programme and bring out the lessons learned. In fact, the biggest lessons we have learned with our students are when things don't go as planned as they provide the best teachable moments, so be flexible and open to learning.
Case study
The monthly therapeutic Cuppa Time sessions provide space and materials for residents to unwind and relax with activities such as acrylic painting, Lego building, movie screenings etc. In a survey conducted with attendees at the end of the session, 100% of residents said they left feeling "fantastic" and gave an NPS rating of a perfect +100. It helped us make the decision to continue the sessions and it remains a popular programme at the hostel.
In our cooking workshops, we went with an NPS scoring system combined with a scale system to rate whether they would try cooking the dishes again. This helped us evaluate the success of the programme and selection of dishes.

Photo 1: Cuppa Time session
Photo 2: Cooking class - evaluation sheet
#5: Embed civic responsibility in programmes
Today we live in an interconnected world. As we navigate through this complex ecosystem, globalisation, the Internet and social media have made individuals joined to each other more than ever, our actions amplified and its effects sped up. It is easy to see how our actions have an effect on the real world – the environment, society and politics. With this in mind, when designing programmes it is important to frame them within values and principles of society so students are given the opportunity to contribute and foster positive community culture. Listen to your students and find out what causes they are interested in and find ways to link programmes to these causes. They are likely to be committed when they are able to pitch in to causes they feel strongly about.
Case study
Using newly acquired baking skills from a baking workshop, residents participated in a charitable event called 'Bake For Kids' in which they baked over 300 chocolate chip cookies and donated them to underprivileged children at an orphanage. Residents not only learned a new skill but also were able to use them toward a special cause that was close to their hearts.
Our flagship Service Learning programme, LaunchPad, is another example of a successful programme which combined a sewing workshop with a civic cause. Still running in its fourth year, it aims to end menstruation poverty among female refugees living in Malaysia. The programme has expanded over the years to include design and video making skills to produce a series of reproductive health videos in 8 different languages.

Photo 1: Bake For Kids
Photo 2: LaunchPad
Taylor's Hostel Management has supported students since 2004. From the beginning we have recognised that our role was to provide more than just a roof over heads but also to support and develop young people that come from all parts of the world. We have a dedicated team that manages our integrated Resident Welfare Support programme, providing our residents with a holistic living experience that addresses their well-being emotionally, physically and socially.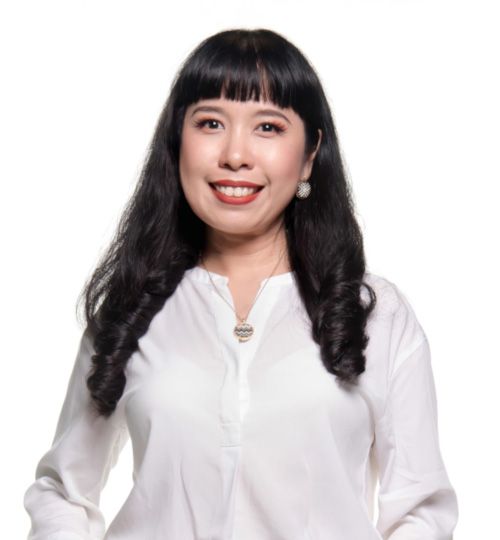 This article was written by Lew Pik-Svonn, who leads the Student Relations, Events and Development department at Taylor's Hostel Management. She has worked with youth and marginalised communities in non-profit and private organisations in Malaysia and Thailand for over a decade. She specialises in capacity-building and livelihood protection programmes for young people, refugees, and women using community-based protection principles and methods. She has trained university students, civil society activists, and disadvantaged teenagers in award-winning programmes.
After three years, Bett is proud to present the in-person return of Bett Asia. Taking place on 11-12 October 2022 for the first time in Bangkok, Thailand, the Bett Asia Leadership Summit and Expo will gather K12 and Higher Education leaders, policy-makers and educators from the APAC region for two full days of leadership-targeted content, solution discovery, and networking opportunities.