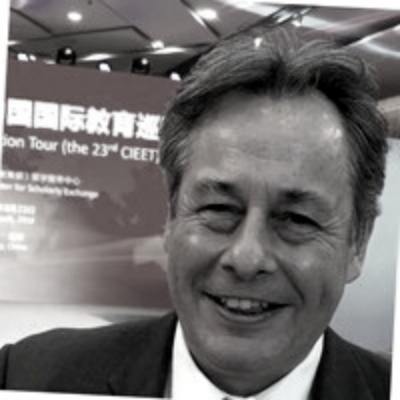 Dr David Pilsbury
Chief Development Officer
,
Oxford International
Dr David Pilsbury leads the development of new relationships and services for this rapidly growing global education group. As Coventry University DVCI his ambitious agenda made it the UK's 3rd largest recruiter, increasing overseas students by more than 6X; the UK's largest provider of programmes overseas; and the operator of the world's largest global enhancement programme including No.1 for mobility experiences 5 years running. He has a Queen's Award for Enterprise and EAIE's premiere award for Internationalisation amongst others, and is a fellow of HKVTC for services to global education.
David numerous advisory positions include with JISC, China-Britain Business Council, THE Student, StudyPortals, EURIE, ECCTIS and the Hainan Government. Until recently he co-chaired the UUKI PVC Network. Pilsbury was founding CEO of WUN, HEFCE Head of Research Policy and Assistant Director R&D at Addenbrookes. He spent several years in strategic consultancy and investment banking after a D.Phil and postdoctoral research at Oxford.
David is joining us to speak on the operational and strategic challenges facing student recruitment, particularly after the shift to increased online learning.