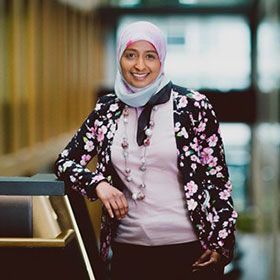 Shabana Akhtar
Finance and Planning
Shabana has over 15 years of experience in higher education with particular expertise in strategic planning, business intelligence, market insight, student opinion research, diversity and recruitment.
She is currently the Associate Director - Strategic Planning and Business Intelligence at the University of London. Her team are responsible for ensuring the robustness of data quality and reporting; the development, prototyping and embedding of data visualisation tools and techniques. Including the delivery of a suite of organisational performance measures to provide direction on academic, financial and business planning at a truly global scale.
Her previous roles in the sector include Director of the Strategic and Business Planning Office and the Head of Widening Participation and Recruitment at Oxford Brookes University.
Shabana is an Executive Member of Higher Education Strategic Planners Association (HESPA), is a member of the UCAS Data Group and the UUKi Group on monitoring and evaluation tools in TNE.