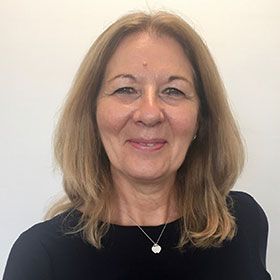 Julie Stone
Associate Pro Vice Chancellor – External Affairs, University of Derby
Julie provides leadership for work-based learning solutions through Online learning and Apprenticeships in her role as Associate Pro Vice Chancellor, External Affairs and is passionate about providing access to quality learning opportunities.
The University is a market leader for online learning with a sustainable recruitment of over 5,000 students per year enrolled in credit-based learning programmes, and with a strong learning community in excess of 100,000 for non-credit-bearing provision.
The introduction of degree apprenticeships has played to the University's strengths to provide flexible learning opportunities across several key sectors with circa 1800 apprentices across the University of Derby Group.
Working with industry to create new innovations for businesses and to enhance workforce readiness and development Julie is keen that the University of Derby are at the forefront of a future-fit curriculum offered through digital capabilities to support our region and expand the UK HE global footprint.